Performance
improvement
All our products are designed and developed with the help of athletes for the sole purpose of improving your performance and comfort during and after your exercice. Thanks to the Gold Reflect'Line® technology you make your energy expenditure more efficient asit is returned to you thanks to the "mirror effect" and unequaled thermoregulation provided by the technically advanced textile.
Thermoregulation
Stay warm in cool weather and stay cool in hot weather. Our technical sportswear improves your thermoregulation and adapts to your environment. The basic idea is the association in fair proportions of a set of metal oxides having the property of absorbing and re-emitting heat that emanates from the body.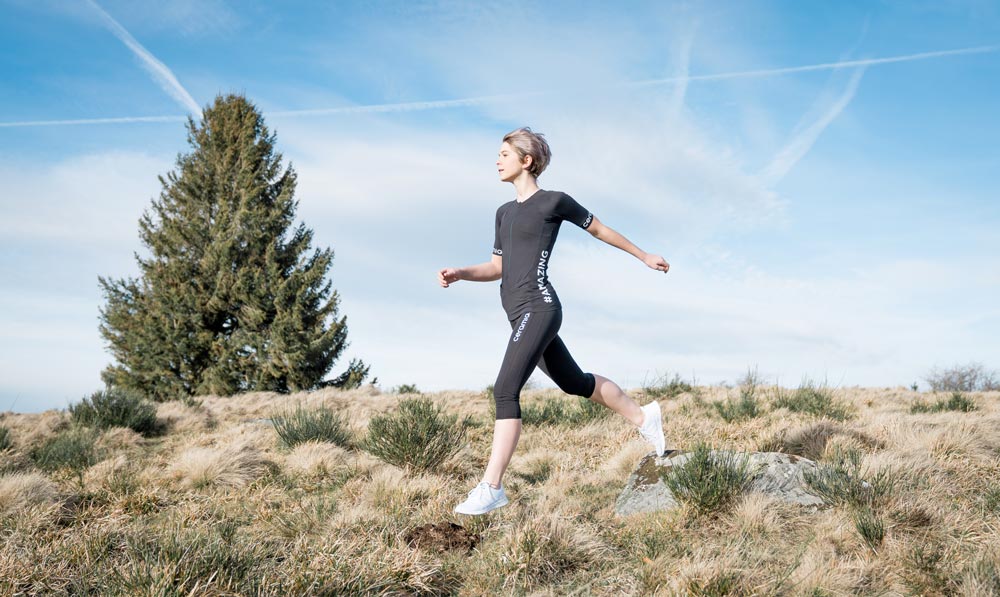 Unrivalled comfort and freedom of movement
Ultra-flexible and comfortable textiles, our technical sportswear is designed to provide unparalleled comfort and become a second skin. Our seams are studied to support your muscles while giving them the freedom express themselves. Lightness and freedom, for new sensations with Ceramiq® !
Improving postural stability
Proven by clinical studies, the Gold Reflect'Line® technology provides better support for the shoulders and back during your exercise, and produces longer-lasting effort.
UV protector
Even wet our UV-protective technical clothing protects your skin against of the harmful effects of the sun. Ideal for you, lovers of long runs under the sun !
A support for your physical recuperation
Thanks to the incredible Ceramiq thermoregulation technology, your body will recover in better conditions. A better body heat regulation, for well rested muscles. For the efforts you repeat on a daily basis, or simply to feel comfortable in your everyday wear, our sportswear and lifestyle ranges have been designed with style to fit every sport enthusiasts everyday's life.